• 2020 planner • fathers day • gift guide • giveaway • planner • stationery • what to get to your father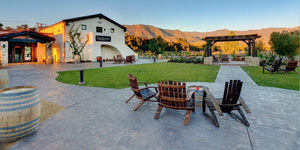 Fathers Day Gift Guide — Hadron Epoch We all know that deciding what to get for our father is always hard. That's why we wanted to make it a bit easier for you. Here is our Father's Day Gift Guide! They won't say anything, but they also expect you to spoil them a bit. So take a look at our gift guide and treat them. 1. Daniel Wellington Watch ( Price Ranges Between $179 - $229 ) Watches are the best accessories for men. We think that watches are the easiest gift to get because it's style is consistent compared...
---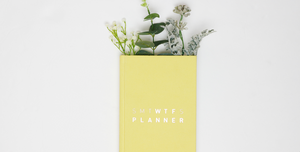 There are some days when we all feel a bit stressed, anxious, lazy, and unproductive. Life happens and it would be unrealistic if we were to be happy and positive all the time. Though that may be true, we know that there are ways to increase our positivity and productivity instead of focusing on the negativity and anxiety. How do we find these motivations? Keep reading to learn more. What do we mean by "Powerful Mantras"? Writing down or repeating these affirmations daily will help keep the mind positive and help you get motivated for the day. Start each day by completing these mantras...
---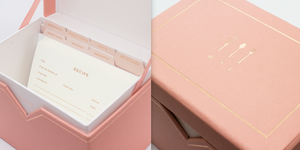 Mother's Day is right around the corner. Have you thought of any gifts to give to your mom or any ways to spoil her? If not, we have some cool and affordable options for you! Take a look at our Mother's Day gift guide! 1. Facial Roller + Eye Mask Set ( $38, Anthropologie ) This set will give your mom a nice, relaxing, and refreshing time! She can always treat herself with this set. And look how cute the eye mask and the color is! BUY HERE 2. SMTWTFS Coral Pink Recipe Box ( $26, Hadron Epoch ) Who doesn't...
---

This Valentine's Day, join us as we embark on a romantic adventure through Los Angeles with fun places to go to, yummy places to eat, and unique gifts to give. Sunny LA is the perfect opportunity to discover fresh experiences with your loved one(s). Find our list of ideas to plan your Valentine's Day whether flying solo, celebrating with your significant other, or friends/family.  Ready? Follow me! For the Foodies:We recommend these three quality restaurants you can find in LA: The Little Door French, Mediterranean $$$8164 West 3rd Street, LA Beverly Grove, CA 90048Sun-Wed 6pm-1am , Th-Sat 6pm-2amValet or Street ParkingReservations...